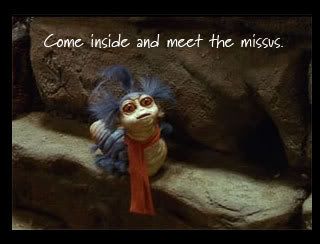 Rachel loves nothing more than to be terrorised, inspired, uplifted and sickened by a book, and regularly enjoys being swallowed up whole, chewed up and then spat back out by her current read. Favourite novels include A Town Like Alice, The One Hundred Year Old Man who Climbed Out of a Window and Disappeared and His Dark Materials Trilogy, favourite people include her husband and two daughters. Rachel lives in a nice village in Staffordshire, England, runs regularly and writes lots of stories. Oh and she likes to bake too. This is she:
FAQ'S
How old are you?
 Too old for bouncy castles but still young enough for slides (and swings at a push)
Do you dress like Where's Wally all the time?
No but perhaps I should because it's a really comfortable outfit.
Do you like Marmite?
A crucial question this one and the answer is, yes of course, because I'm British to the core. I also like marmalade and queues.
Where do you see yourself in 10 years time?
Wait, is this a job interview? No, well, then I've got no idea, possibly homeless, or in exactly the same place that you find me now or maybe even impossibly rich beyond my wildest imaginings, who knows where the winds of change will take me.
Favourite author?
Hmm, that kind of depends on my mood at the time but for all round sheer brilliance I think I'd have to say the  wonderful Stephen King.
Favourite childhood read?
One of the most memorable books I enjoyed as a child was Goodnight Mister Tom,  a story that I still find incredibly touching today. I also adored The Magic Porridge Pot when I was really small to such a degree that my poor mother can probably still remember it verbatim.
Character from a book you'd most like to be?
Oooo, I like these questions, I think that would have to be either Hermione from Harry Potter because of all the wonderful magic and feasts at Hogwarts although on the other hand I'm not at all convinced about being married to Ron in the end so that leaves Anne Shirley from Anne of Green Gables, a true kindred spirit if ever there was one.
Current goals and ambitions?
Continue to be the perfect wife and mother, (husband and children need not comment here), to get my children's novel, The Fledgling published and to run a half marathon….or maybe a 10k….or perhaps a fun run.
.Why haven't you got a real job?
Well now, that's just plain rude.